YouthVoices
YouthVoices is a digital initiative between the GroundTruth Project and international non-profit RTI that seeks to tell stories of the global youth unemployment crisis as they are seen, heard and felt by young people around the world. The multimedia storytelling platform gives youth a powerful way to share their own struggles and successes related to education, work, job seeking and entrepreneurship.
I did the CSS and front-end development work on this site, as well as acted as project manager.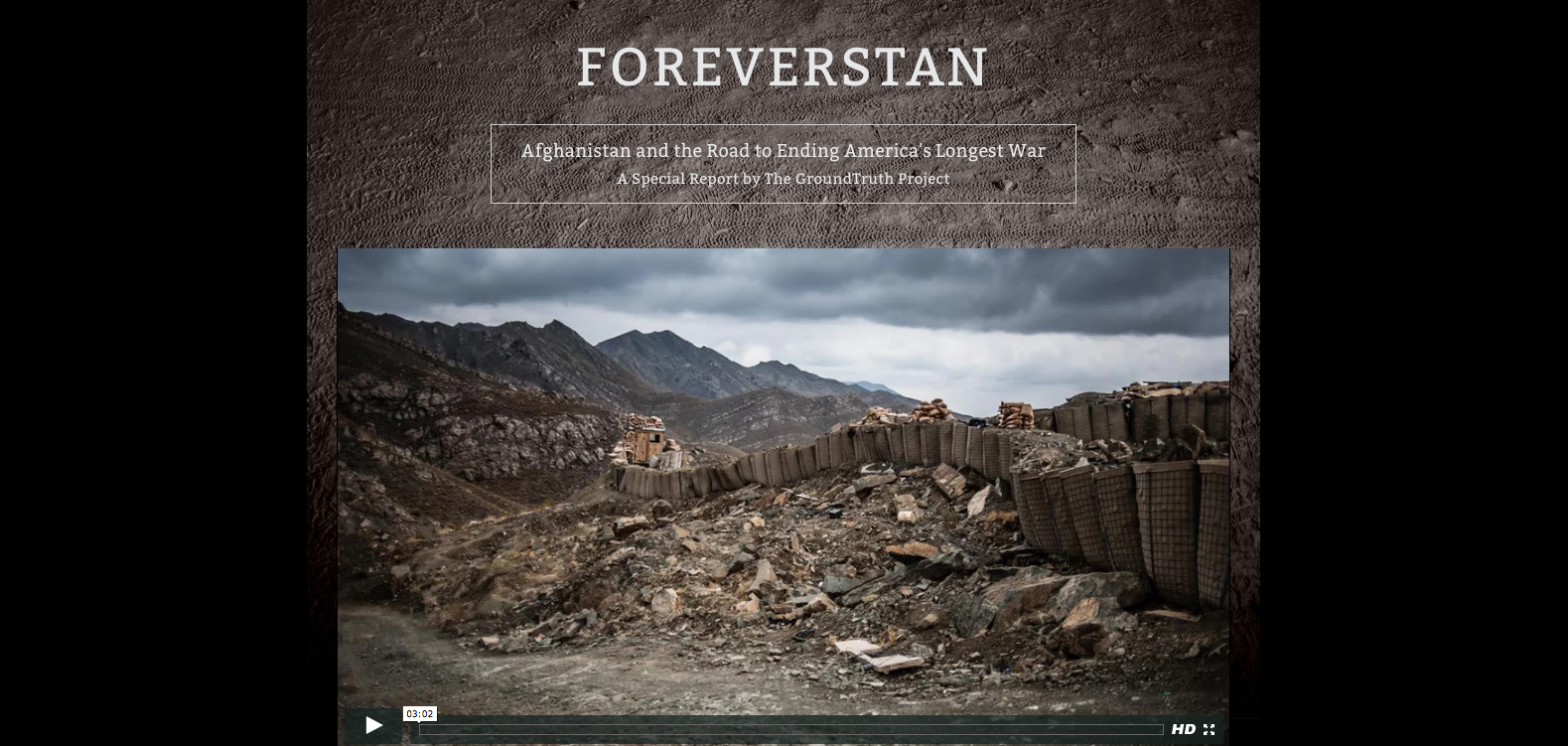 Foreverstan
Along with our partners at WGBH Digital who helped out with design and development, the GroundTruth team put over a year of work into this immersive story-telling experience about America's longest war.
Foreverstan was a multi-award-winning project that spawned a successful documentary and a podcast.
My roles included editing, production, project management, development, and social media promotion, among many other tasks.
The GroundTruth site
I oversaw the design, development and migration of 40-plus multimedia reporting projects into a new WordPress site for the GroundTruth Project.
The goal was to create a place where GroundTruth could not only showcase their reporting, but also show off their emerging reporters.
We partnered with WGBH Digital on design and development.